ChiliProject is not maintained anymore. Please be advised that there will be no more updates.
We do not recommend that you setup new ChiliProject instances and we urge all existing users to migrate their data to a maintained system, e.g. Redmine. We will provide a migration script later. In the meantime, you can use the instructions by Christian Daehn.
Cancel / Back Button (Feature #509)
---
---
---
Description
It would be nice to have a 'cancel'/'back' button on at minimum the Administration views. The single Save button present on these views tends to leave the user uncertainty in some circumstances.
This snippet on the views does a decent job but is not optimal as the Settings views are rendered.

<%= submit_tag l(:button_cancel), { :name => 'reset', :id => 'reset_button', :type => "reset", :onClick => "javascript:history.back()" } %>

As an example: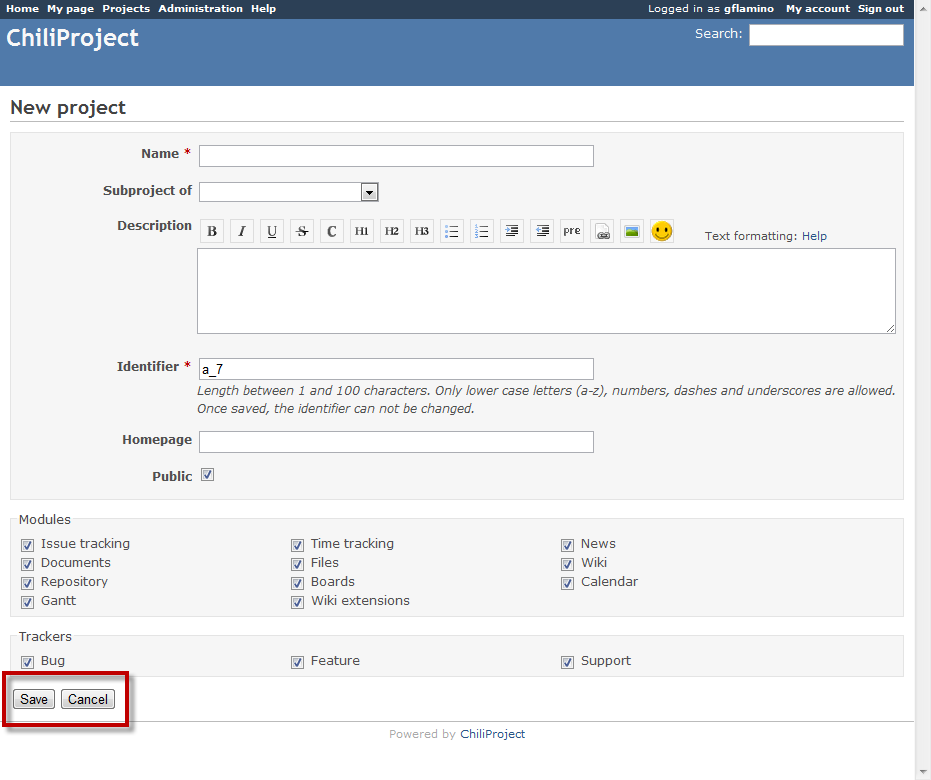 ---
---
History